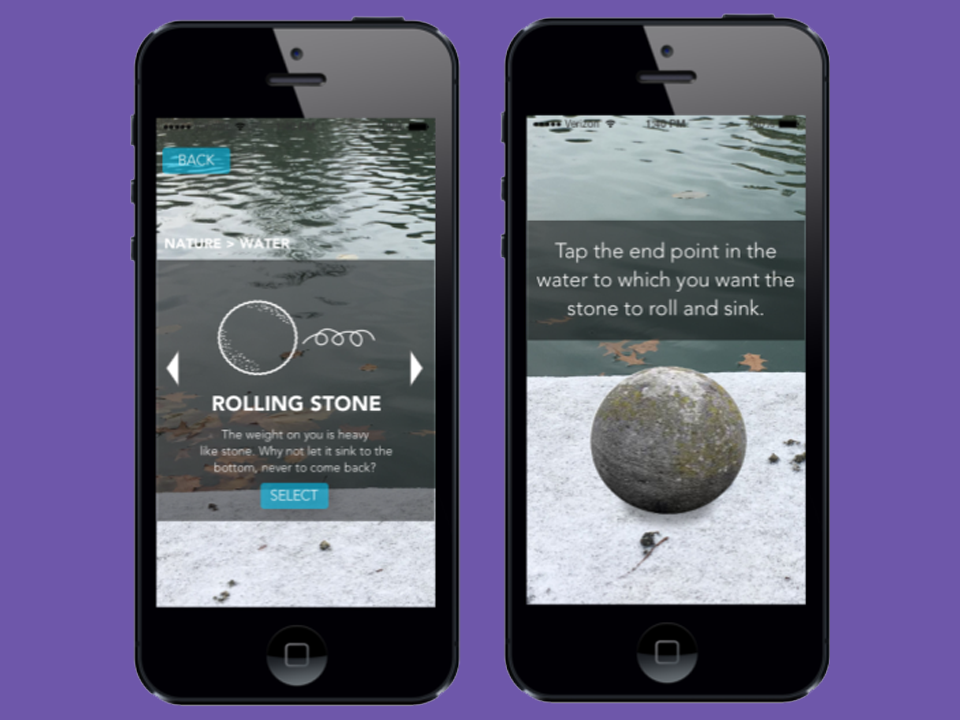 ROLE
Designer, Video Editor
PROJECT LENGTH
1

Month (11.2018)
"Walk A Way" is a mobile application that gives users a space to express their emotions, take a walk to another location in order to reduce distress, and dispose of negative self-talk or beliefs within any given environment.
The app is a visual experience of the coping strategy in psychotherapy called "container" where a person temporarily place disturbing thoughts, feelings and memories in a visualized container such as a jar or a cabinet. Along with descriptions of the coping strategy by mental health professionals, the main influences for this project were Pokémon GO for promotion of physical activity and its influence in mental health as identified in this study, and Pixel Thoughts bubble generator for manifesting stressful thoughts into another tangible form. I set out the accomplish the following through this project:

-Create a catalyst for expressing negative emotions
-Give the user space to mediate and reflect by promoting a physical activity
-Strengthen the connection between mental wellness and augmented reality through practice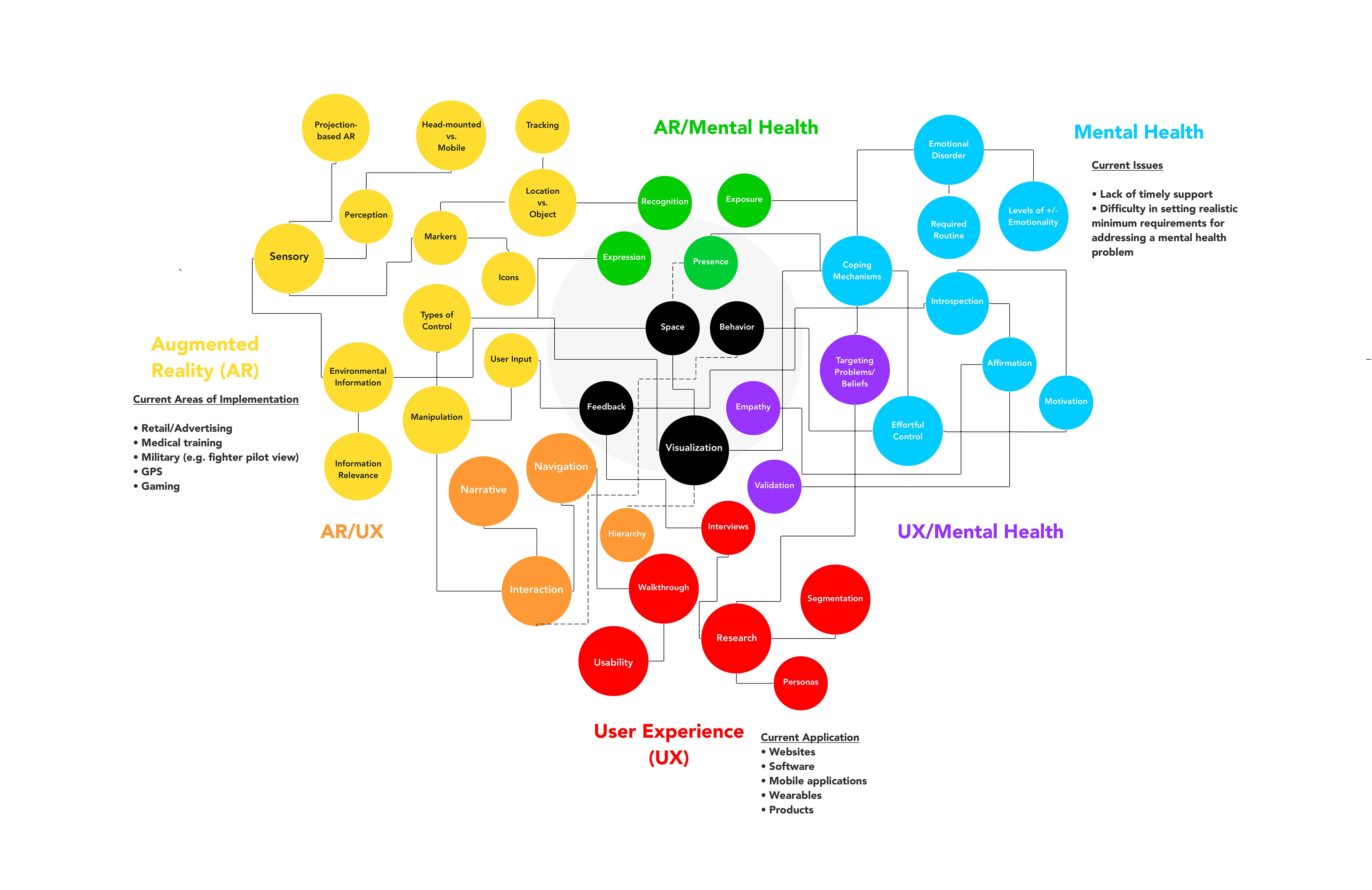 In initial sketches, I mapped out the UI elements for the app portion of the prototype and aimed to give users a task/goal at different stages of using the app. I also sketched an example coping strategy to play out in augmented reality, thinking of what the interaction and animation should look like with regards to the environment that the user would have access to, both public and private. I built the prototype in Axure and tested the interactions on the Axure Share mobile app. It is also accessible through the Axure Share website.

The scenario for the app use illustrates the user taking a walk in their local park to destress. concept I tested through the AR portion was turning the affect into a rolling stone that would roll and sink into a body of water.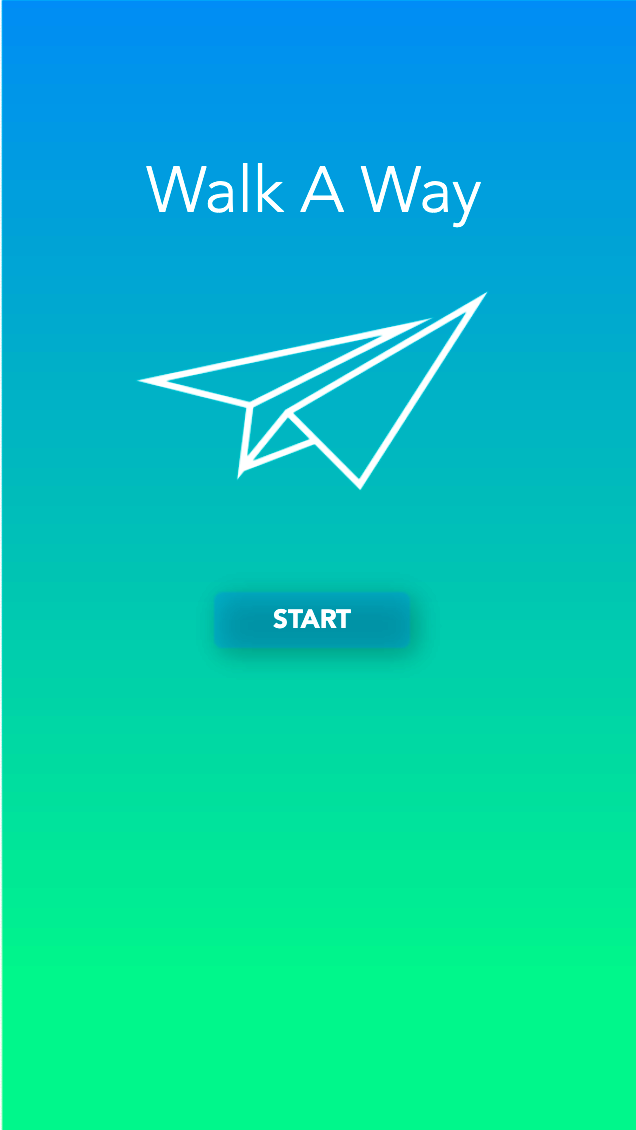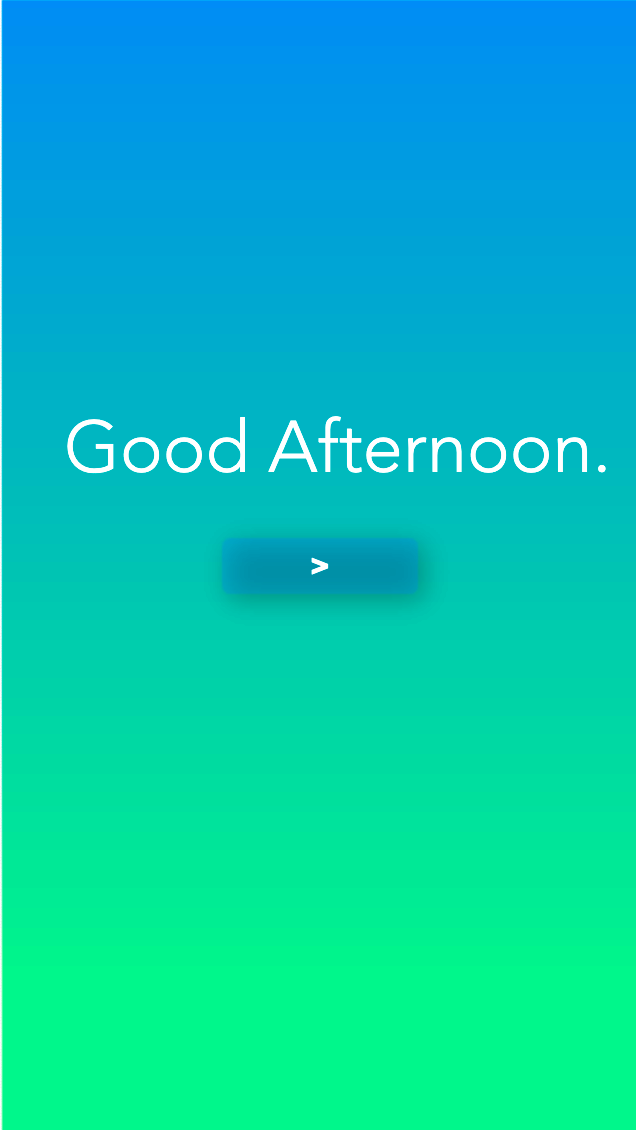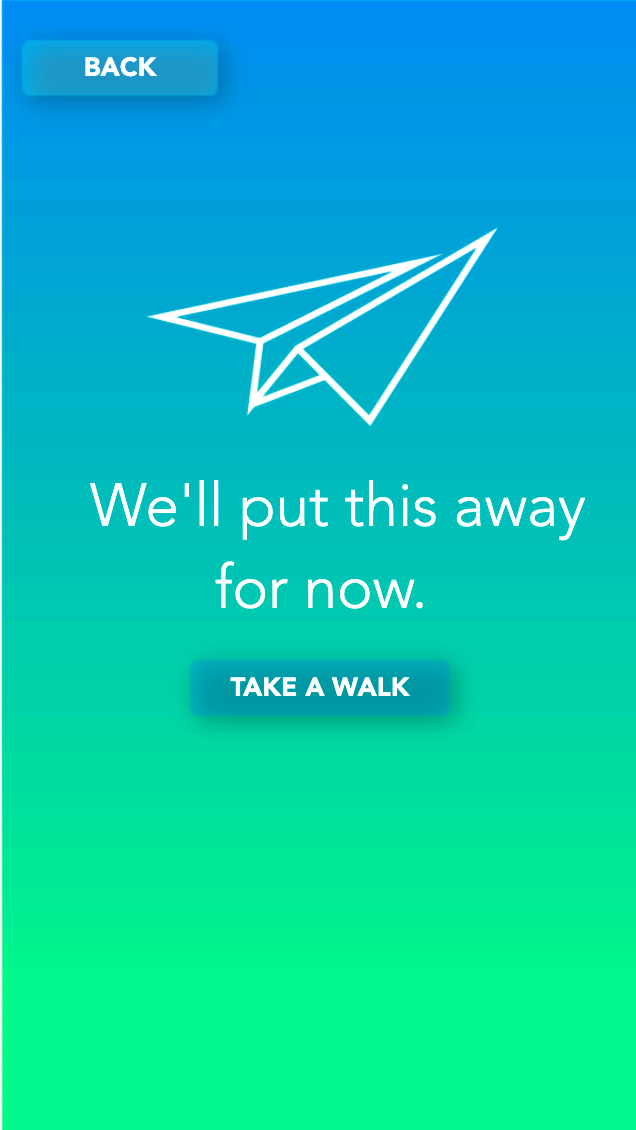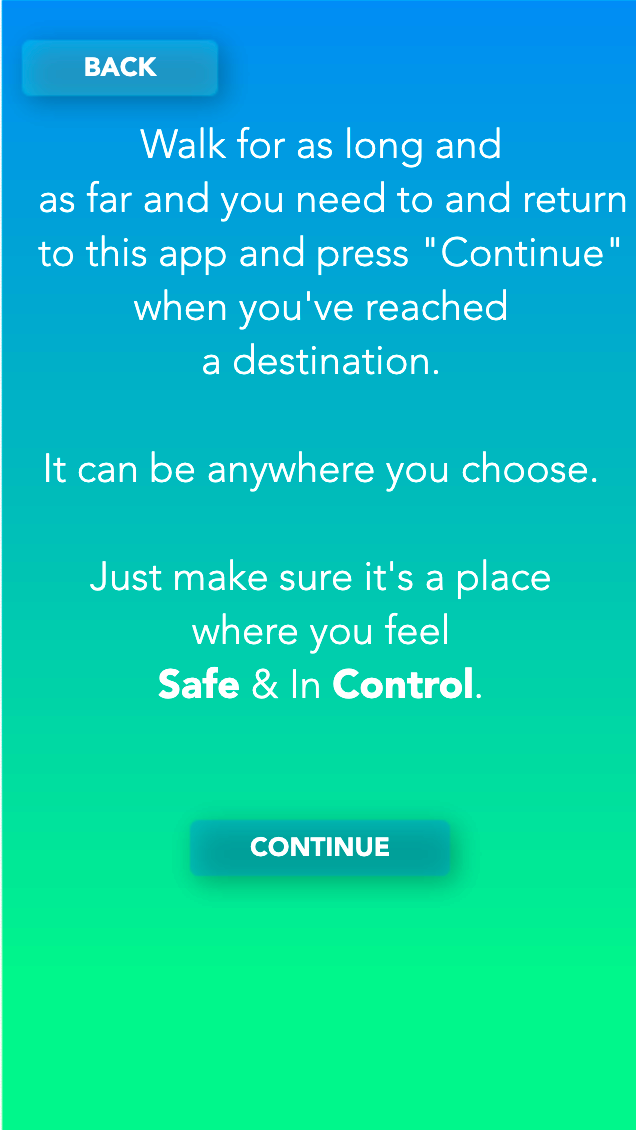 The user begins the app with a text input to disclose any distress they are feeling in the moment. Afterwards, they are prompted to take a walk to lessen the distress and return to the app only when they are safe and feel more in control.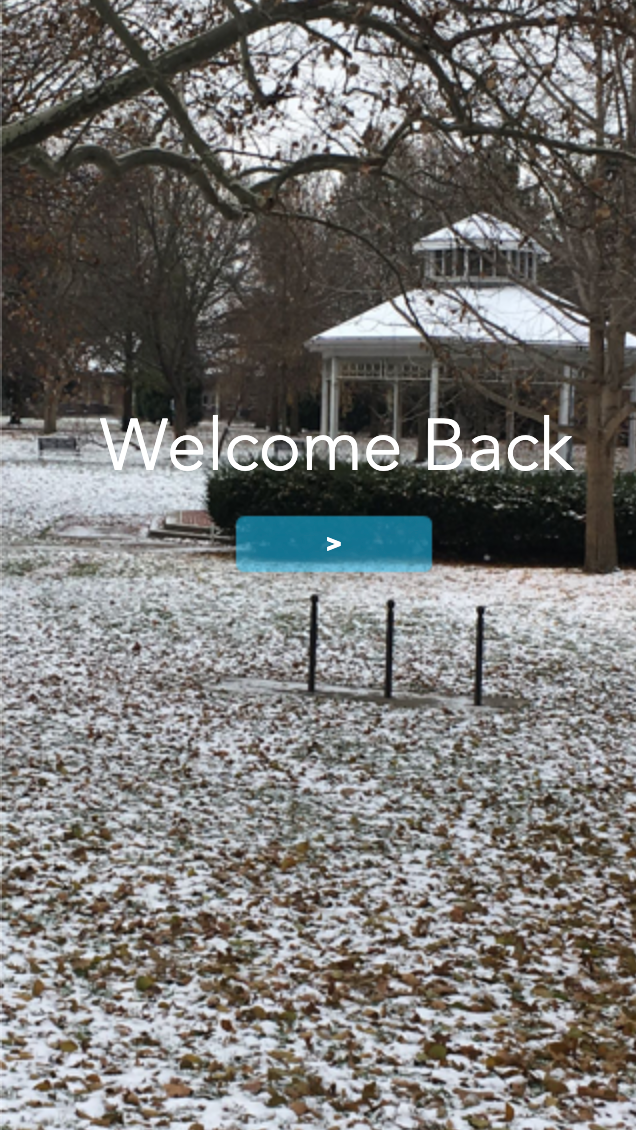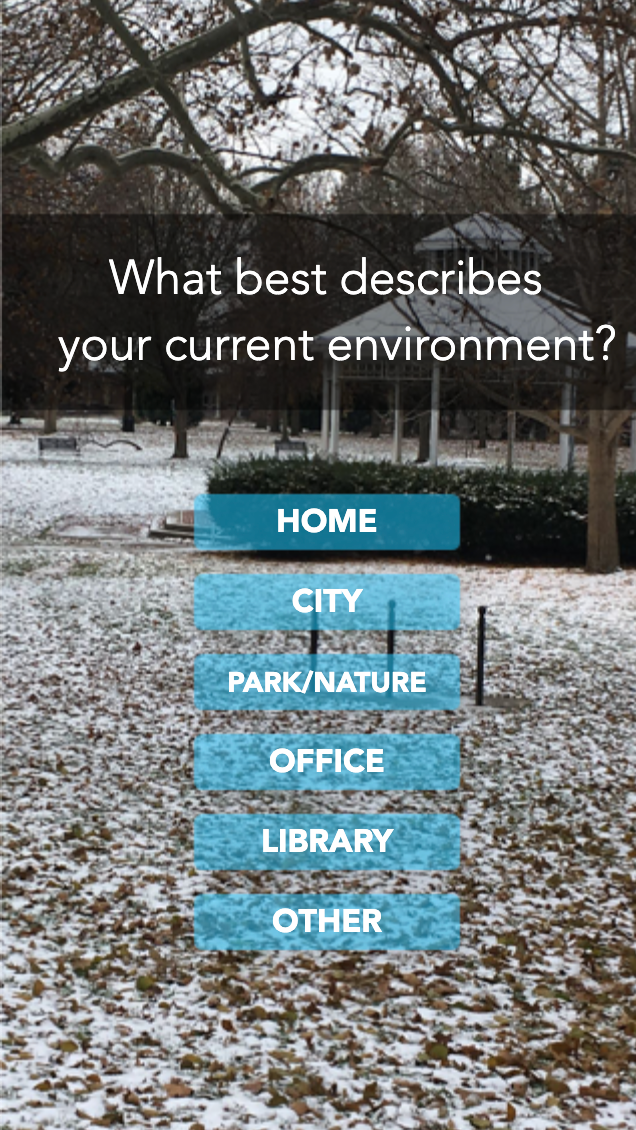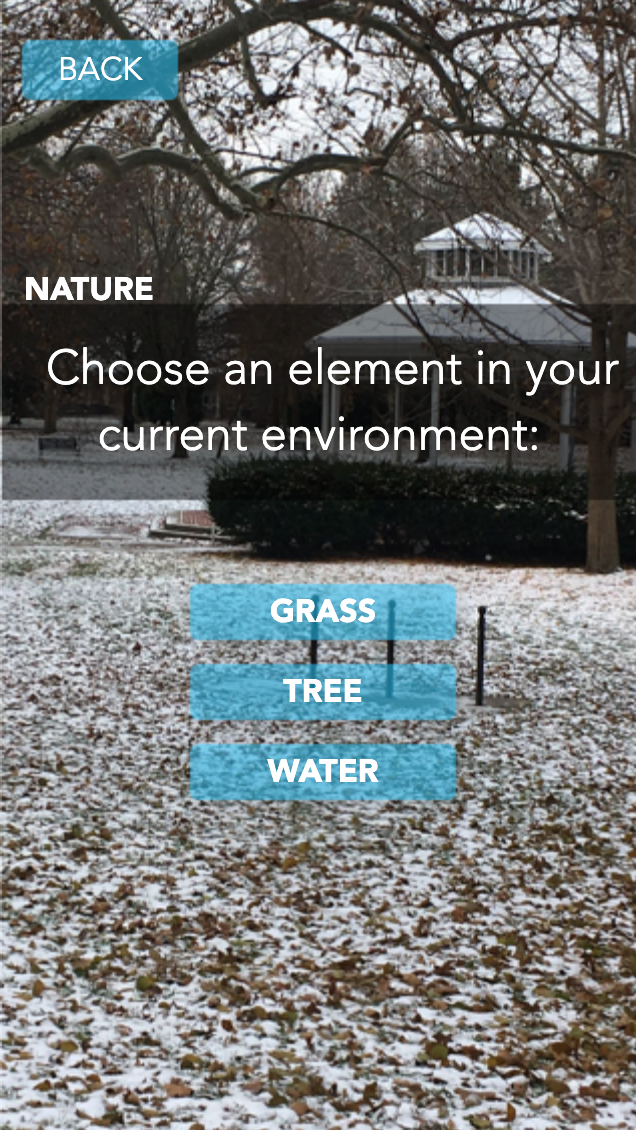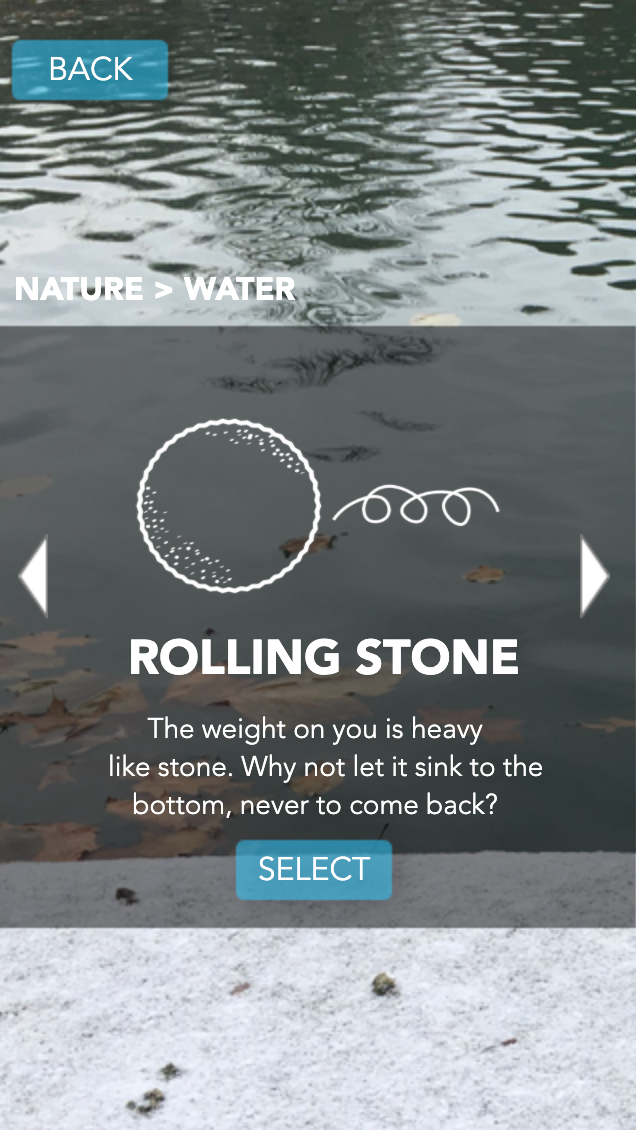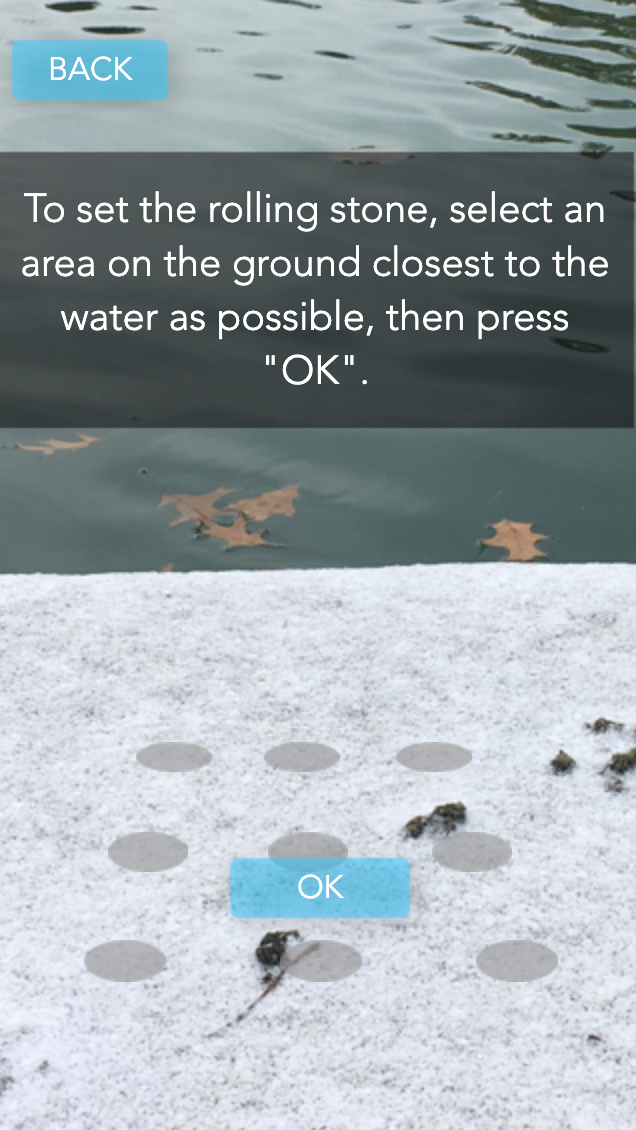 The app uses markerless AR to place the container object into any environment.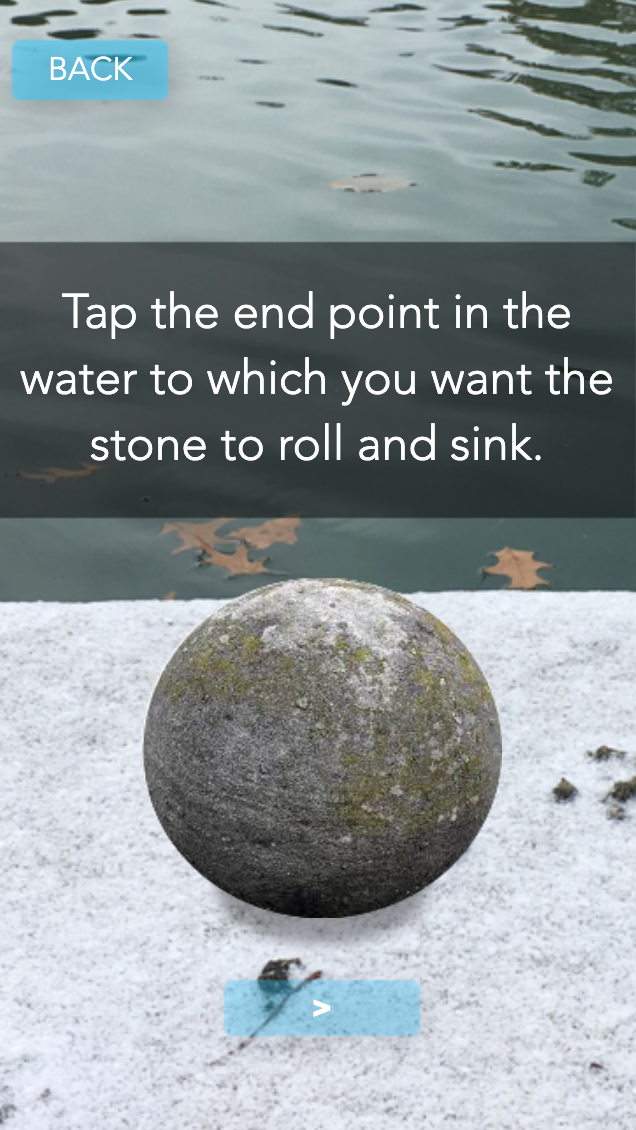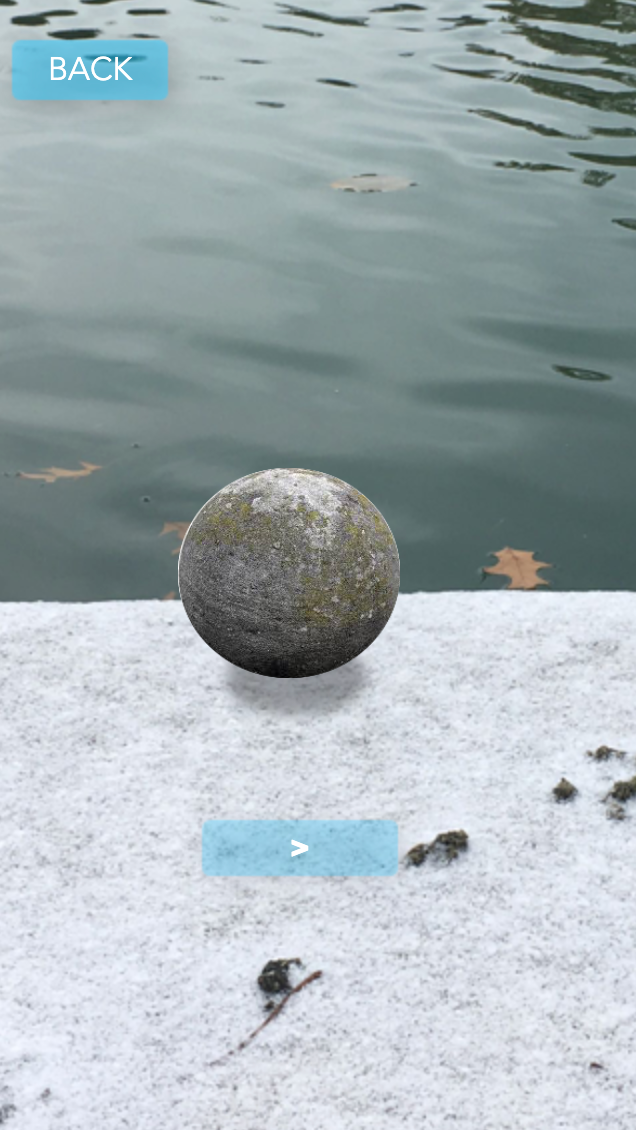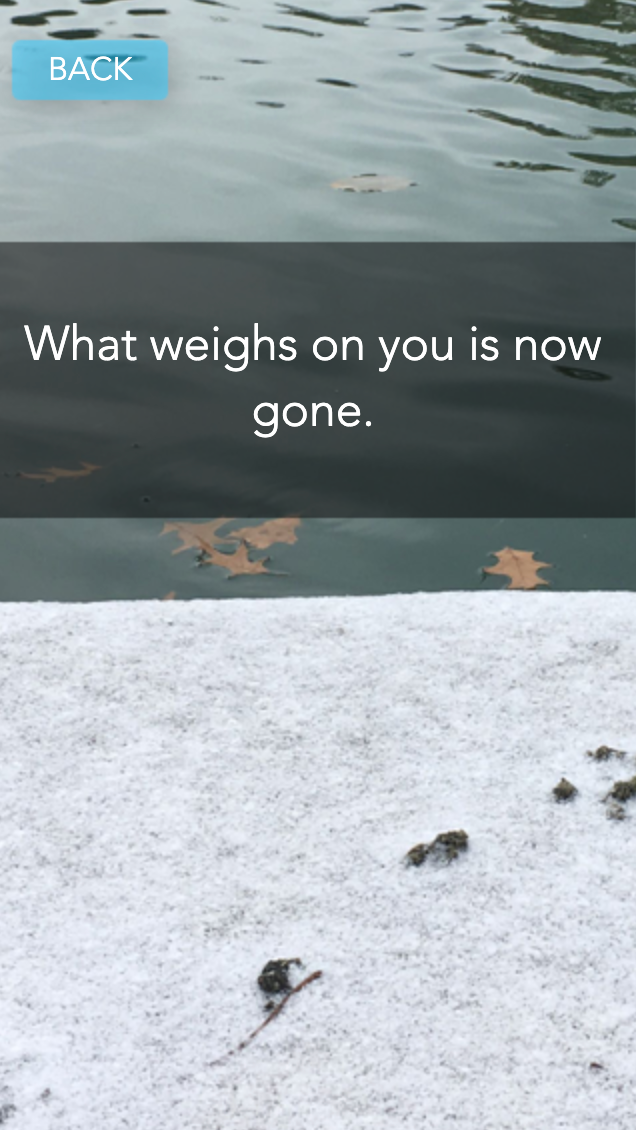 The video below simulates the full experience.